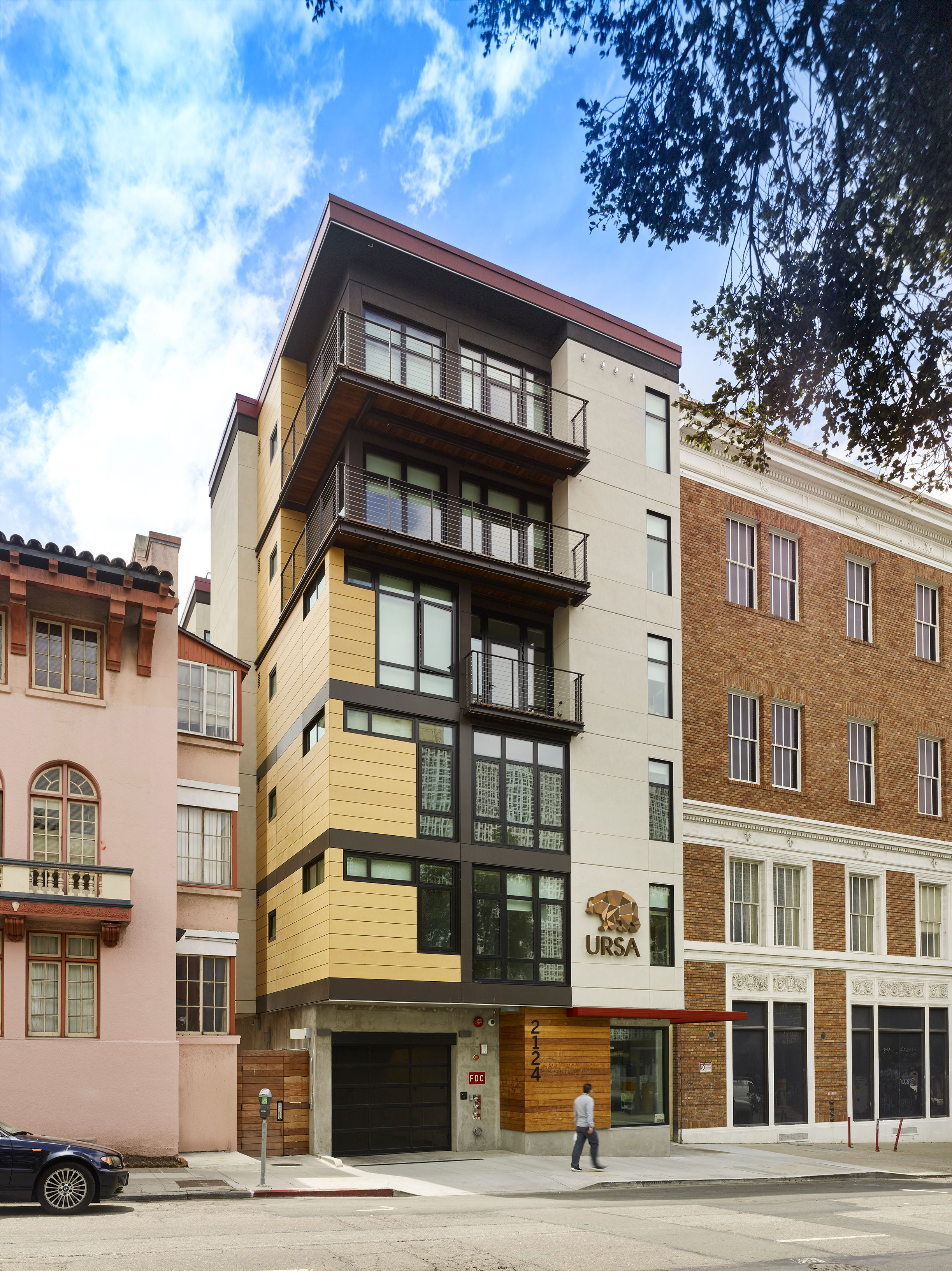 A new apartment building during a pandemic is a truly unexpected challenge but it wasn't the first for this central Berkeley project. The project, The Ursa Apartments, almost didn't get built as previous architects looked at the long, extremely narrow site and determined it was unsuitable for multifamily development. The problem, it seemed, was squeezing a building in between two existing buildings on a sliver of a site, and providing natural light for the apartments. But our clients, not easily deterred, came to us for advice.
The solution to the challenge afforded by the site lay in creating a series of L-shaped units. While the slender building runs through the block (from Bancroft to Durant), the L-shaped units create "notches" in the long building mass. Each of the notches allowed us to provide a series of mini-courtyard balconies surrounded by windows that bathe the apartments in natural light.
We're pleased to report that the building is now complete and leasing has begun. www.ursaberkeley.com
A few images from the help of a drone (and photographer Ken Gutmaker) tell the story.